GPS Fleet Tracking Systems and Dash Cam Configurations for Moving Companies
Your Moving business deserves top-notch, user-friendly fleet tech – and not all solutions are alike.
Simplify and Optimize Your Moving Company's Fleet Management.
Owning and operating a moving company is endlessly demanding. After all, you're relying on a fleet of expensive vehicles in your day-to-day business. Fortunately, SureCam's network-connected dash cams with built-in GPS tracking provide a simple, worry-free solution for monitoring your staff, equipment, fuel costs, and — most importantly — your customers' possessions while in transit. It's an investment in your peace of mind, one that protects your business' bottom line.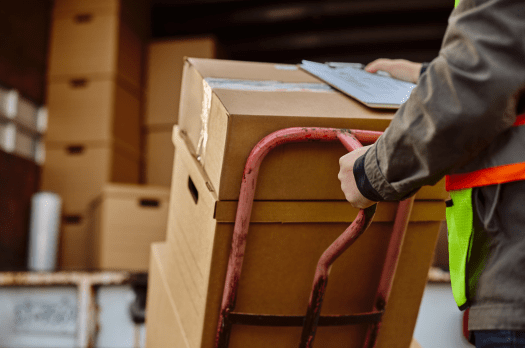 What Camera Configuration is Right for Your Moving Company?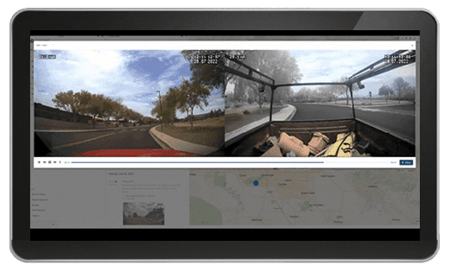 Moving companies have to be on their toes at all times. It's an all-too-common scenario for a moving company fleet manager to get a call from a concerned customer who noticed a small scratch on a prized piece of furniture delivered earlier in the day. How can a road-facing plus exterior, rear, or side-mounted view camera system help in these situations?

With a comprehensive view, moving company fleet managers can provide indisputable evidence of their team's professionalism and care. It's not just about keeping an eye on the road and driver safety; it's about ensuring that clients' cherished possessions are handled with the utmost diligence and respect throughout their journey. From loading to transit and unloading the company vehicle, having an all-encompassing view of every moment under your care offers peace of mind, bolsters trust, and sets the gold standard for moving companies striving to deliver top-tier service.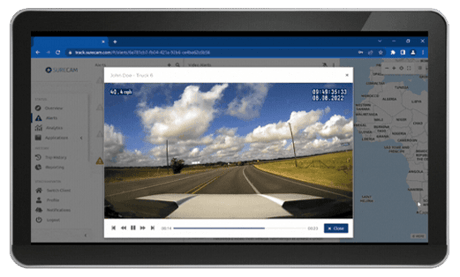 Imagine this scenario: Your moving company's prized truck is on the road, loaded with a customer's cherished possessions, when suddenly, a car darts out from a side street, causing a collision. In that heart-pounding moment, you need to know who's at fault to protect your company's reputation and assets. In this situation, a front-facing dash cam is an invaluable ally.

It's the ideal safeguard for moving company fleet managers because it captures the most critical view — the road ahead. This single perspective can swiftly establish liability in various situations, making it invaluable for accident documentation and insurance claims.

The best part? It's the most cost-effective option out there, which is a real plus when you're working hard to keep your fleet expenses in check. Moving truck fleet managers can kickstart their safety efforts with a road-facing camera and easily add a second camera view down the road if there's a need. We're all about creating tailor-made solutions that seamlessly meet your needs.
Benefits of Vehicle Tracking Systems With Video for Moving Companies
Owning and operating a moving company is no small feat, especially when you have multiple vehicles on the road. Dash cams with vehicle tracking provide peace of mind, and monitoring that reduces accidents and safety incidents. Overall, they protect your bottom line.
Why Tracking Is Good For You Moving Company:
Reduce Claims and enhance productivity
Reduce fuel costs due to idling, speeding and harsh driving
Increase productivity with hours of service reporting
Create accurate payroll reporting and reduce overhead costs
Reduce maintenance costs
Provide customers with proof of service
Complete more service calls each week to increase your bottom line
0

%
0

%
0

%
The Solution for Effective Moving Fleet Management
Optimize your operations and provide superior service to your customers.
SureCam's state-of-the-art network-connected cameras, paired with video and vehicle tracking, provide moving companies with unparalleled fleet management solutions. Our cutting-edge technologies not only prioritize the safety of your drivers and vehicles but also elevate fleet efficiency.
Reach out to us today to schedule a complimentary demo and experience firsthand why an increasing number of professional movers are choosing SureCam!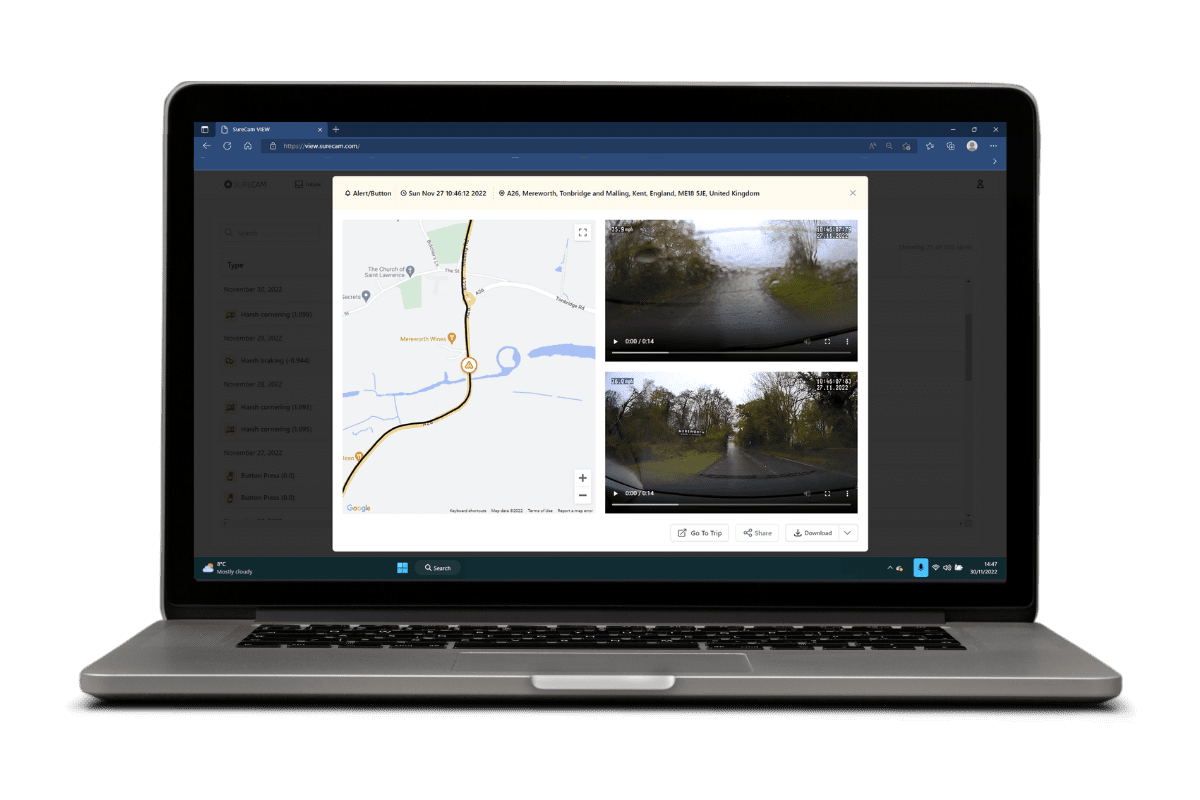 SureCam Fleet Management Software Features
Our software offers simplified video and tracking at your fingertips. With its customizable options and extreme ease-of-use, you get video and tracking insights that really matter.
What's included
High Quality Video
Self-Service Video Downloads
LiveCheck Video
Instant Incident Alerts
GPS Location Tracking
Live Geofence Search
Geofence Enabled Trip History Search
Trip History Logs
Driver Safety Scores
Geofence Zones
Standard Speeding Alerts
Advanced Speeding Alerts
Standard Scheduled Reports
Custom Scheduled Reports
Management Dashboards
Onboarding Training
Live Customer Support