Dash Cams Configurations for Pest Control Companies
Learn What SureCam Can Do For Your Pest Control Business
Give your Pest Control Company the advantage of easy-to-use fleet management technology.
Running a pest control business comes with its own set of challenges, particularly when you rely on a fleet of vehicles for your daily operations. Luckily, SureCam's network-connected dash cams and fleet management software offer a straightforward, stress-free solution for overseeing your workforce and valuable equipment.
With a fleet management solution, you can focus on delivering safe and effective pest control services to both your residential and commercial clients with confidence. Consider it an investment in your peace of mind, safeguarding not only your team and equipment but also your business's financial stability.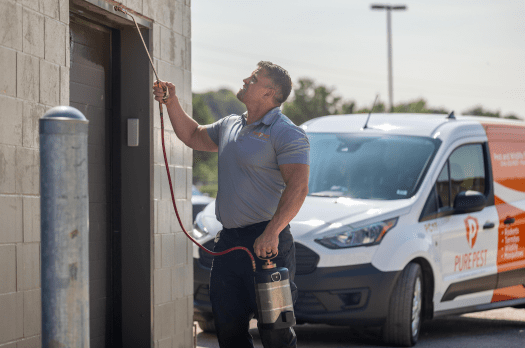 Which Dash Cam Configuration is the Right Fit for Your Pest Control Company?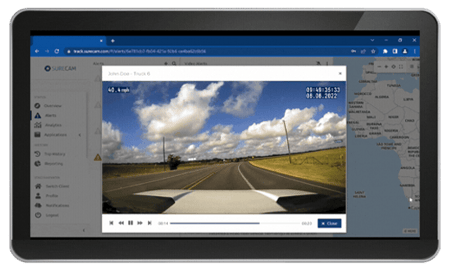 Consider this scenario: A pest control fleet manager receives a call from one of their technicians who was involved in a minor accident while en route to a client's property. The client is concerned, and tensions are running high. In such moments, having a front-facing dash camera becomes an invaluable safeguard. It not only provides critical video evidence to determine faults and address any disputes but also offers a cost-effective solution for fleet management and driver safety.
SureCam's front-facing dash camera with GPS tracking ensures that you have the essential evidence you need while being mindful of your budget. What's more, should your needs evolve, SureCam can tailor new dash cam solutions and incorporate additional views to meet those evolving demands. It's an adaptable and reliable solution that keeps pest control fleet managers prepared for whatever challenges may arise on the road, giving peace of mind to both managers and clients alike.
Imagine a pest control fleet manager receiving a frantic call from a client who claims that their property was damaged during a recent service visit. It's a scenario that has the potential to damage the reputation of your business. This is precisely where a comprehensive camera system, featuring road-facing and exterior, rear, or side-mounted views, proves to be an invaluable asset. Beyond the road-facing view, these additional angles offer an all-encompassing perspective, ensuring that not only pests but also the client's property is handled with utmost care.
From the moment your team arrives to address the pest problem to the final inspection, having a 360-degree view of operations provides irrefutable evidence of professionalism and meticulousness. For pest control fleet managers, this camera system is not just a safeguard; it's a reputation booster and a trust-building tool, setting the standard for excellence in the industry.
Benefits of SureCam's Vehicle Tracking and Video for Pest Control Companies
Pest control company leaders understand fleet challenges from navigating busy urban streets to accessing remote rural locations. SureCam tools help you prioritize technician safety, reputation protection, and efficient fleet management.
Benefits of Fleet Management for Your Pest Control Company:
Reduce Claims and enhance productivity
Reduce fuel costs due to idling, speeding and harsh driving
Increase productivity with hours of service reporting
Create accurate payroll reporting and reduce overhead costs
Reduce maintenance costs
Provide customers with proof of service
Complete more service calls each week to increase your bottom line
0

%
0

%
0

%
The Solution for Effective Pest Control Fleet Management
Optimize your operations and provide superior service to your customers.
Ready to streamline fleet management and protect your pest control company's bottom line? SureCam's advanced network-connected dash cams combine video and vehicle tracking, so you always know where your fleet and employees are in real time. Our innovative technologies not only focus on the safety of your drivers and vehicles but also enhance the overall efficiency of your day-to-day operations and help cut costs.
Contact us today to arrange a complimentary demonstration and see for yourself why an ever-growing number of pest control professionals are protecting their business with SureCam!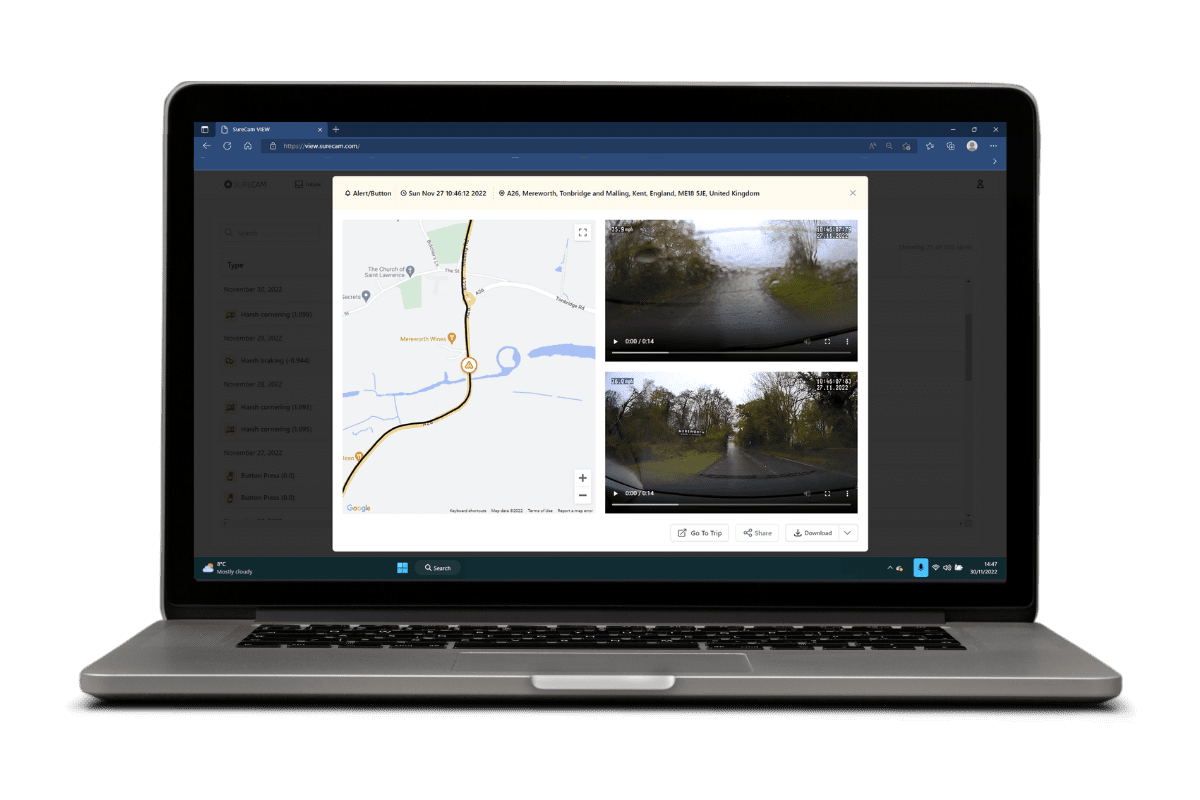 SureCam Fleet Management Software Features
Our software offers simplified video and tracking at your fingertips. With its customizable options and extreme ease-of-use, you get video and tracking insights that really matter.
What's included
High Quality Video
Self-Service Video Downloads
LiveCheck Video
Instant Incident Alerts
GPS Location Tracking
Live Geofence Search
Geofence Enabled Trip History Search
Trip History Logs
Driver Safety Scores
Geofence Zones
Standard Speeding Alerts
Advanced Speeding Alerts
Standard Scheduled Reports
Custom Scheduled Reports
Management Dashboards
Onboarding Training
Live Customer Support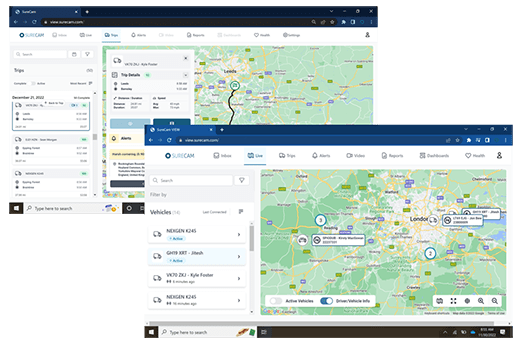 Put your Trust in SureCam
From family-owned to household names, smart businesses choose SureCam.



Easy to use, affordable vehicle camera system. The system is a great tool for coaching drivers into better driving behavior. It is easy to use and very affordable for the amount of product you get.
James Pessolano
DIRECTOR OF SAFETY AND COMPLIANCE

Professionalism, Quality, Responsiveness, Value. We have loved our SureCam dash cam with GPS. The price point is great … I don't spend much time analyzing the data - the reports I need and want come automatically. I really do love this product.
Kate Smith Walton
OPERATIONS DIRECTOR

SureCam - fast, affordable and great service! Surecam is the single best safety feature that we have added to our trucks.
Matt Jacobson
SAFETY DIRECTOR