Dash Cam Configurations with GPS Trackers for Landscaping Companies
Learn What Fleet Telematics Can Do For Your Landscaping Business
Your landscaping business deserves the best and easiest fleet management technology. But not all fleet management solutions are created equal.
Landscaping companies have their own set of unique challenges when it comes to protecting equipment and ensuring the safety of their team. Whether you're hauling trailers or have service trucks equipped with a variety of critical tools, SureCam helps you keep tabs on your equipment—no matter how large your scope of service is.
We help you configure your dash cam setup for maximum peace of mind with real-time tracking. With advanced features, a long battery life, and more, SureCam's dash cameras are the ultimate solution for landscaping businesses.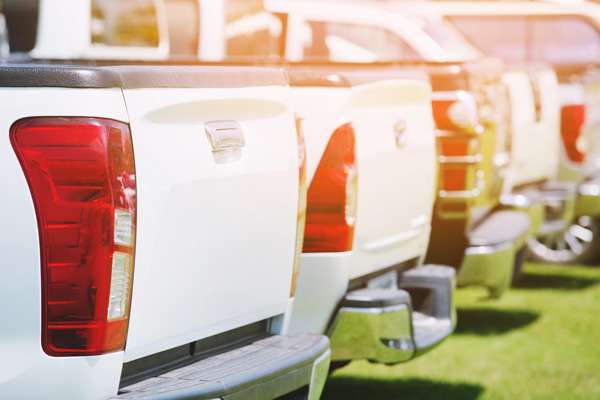 What Camera Set Up is Right for Your Landscaping Business?
Most Popular: Road-facing plus exterior-,rear-,or side-mounted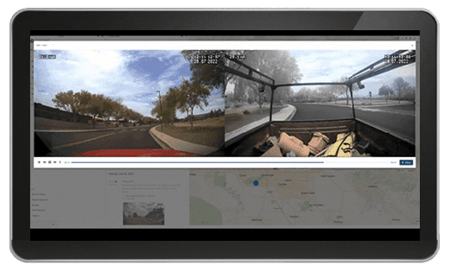 If you're running a landscaping or lawn care business with a fleet of vehicles, you know how important it is to keep a watchful eye on what's happening at the back—after all, it's where you transport everything from plants and flowers to soil and tools. SureCam's road-facing plus exterior-, rear-, or side-mounted view helps you keep an eye on everything you're hauling during transport.
You can also check for any debris falling off your vehicle—a common issue that most landscape businesses often face. Plus, the exterior-mounted camera is IP68 rated to withstand any weather and has an excellent night vision feature that keeps things crystal clear even in low-light settings.
Runner Up: Road-facing-only option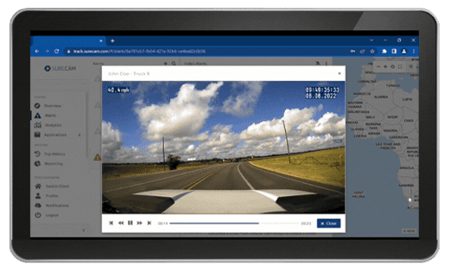 SureCam's road-facing-only camera view is the most economical choice for landscaping companies looking to get started with network-connected cameras with location tracking. A road-facing camera can provide proof of liability in front, rear-end, and side-swipe accidents. And while other views may be nice to have, they're not always necessary.
What's more, with SureCam's monthly subscription model, it's easy to start with a road-facing camera and add a second camera view later as your needs change. With our innovative technology and global positioning system, you can count on your business to stay protected from risks that come with the job.
Benefits of Real-Time Tracking and Video for Landscaping Companies
SureCam's network-connected cameras with video and GPS tracking help landscaping businesses overcome the everyday challenges of managing fleet vehicles, and gives you the peace of mind you need to deliver superior service across job sites.
Why Tracking Your Lawn Care Trucks Is Good For Business:
Reduce Claims and enhance productivity
Reduce fuel costs due to idling, speeding and harsh driving
Increase productivity with hours of service reporting
Create accurate payroll reporting and reduce overhead costs
Reduce maintenance costs
Provide customers with proof of service
Complete more service calls each week to increase your bottom line
0

%
0

%
0

%
The Solution for Effective Landscaping Fleet Management
Optimize your operations and provide superior service to your customers.
Looking to take your landscaping business to the next level? SureCam's network-connected cameras with real-time alerts might just be the solution you need for effective fleet management. With our easy-to-use video and landscaping GPS tracking technology, you'll be able to optimize your operations and provide superior service to your customers.
Our products have a simple setup process, easy installation, and a low monthly subscription fee so that your landscaping business can track vehicles for safety and productivity. Ready to see for yourself how our technology can benefit your landscaping company?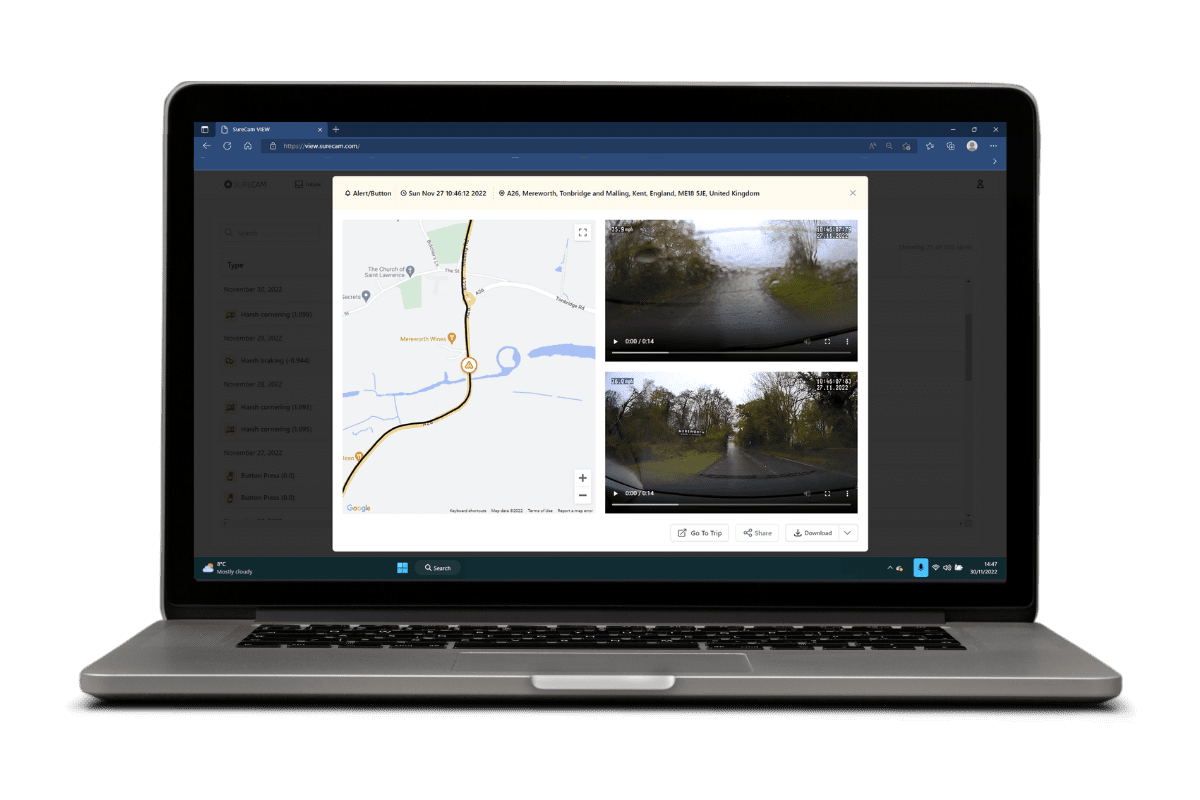 SureCam Fleet Management Software Features
Our software offers simplified video and tracking at your fingertips. With its customizable options and extreme ease-of-use, you get video and tracking insights that really matter.
What's included
High Quality Video
Self-Service Video Downloads
LiveCheck Video
Instant Incident Alerts
GPS Location Tracking
Live Geofence Search
Geofence Enabled Trip History Search
Trip History Logs
Driver Safety Scores
Geofence Zones
Standard Speeding Alerts
Advanced Speeding Alerts
Standard Scheduled Reports
Custom Scheduled Reports
Management Dashboards
Onboarding Training
Live Customer Support