Transform fleet management into an everyday priority and create efficiencies that tap into the fullest potential of your vehicles.
SureCam's combines GPS tracking & video into one easy to use fleet management solution.
Obtain the essential data required to efficiently manage your fleet
With many fleet vehicles and drivers to oversee, every day can feel like a juggling act. Thankfully, dash cam technology and GPS fleet tracking can help make the job a whole lot easier. SureCam's GPS fleet tracking solution revolutionizes fleet management practices by ensuring your drivers are safe and your vehicles are well maintained.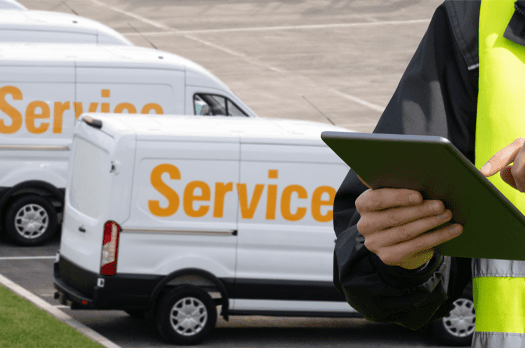 Bundled Monthly Subscription
We bundle dash cameras, GPS tracking, and cellular data fees into an affordable subscription. With no upfront device purchases, fleet managers can get started with fleet tracking and video at a fraction of the cost of an in-house fleet tracking system.

Risk-Free Lifetime Warranty
Skip the risk and hassle of replacing aging dash cam and GPS fleet tracking equipment. Your SureCam devices are covered for the length of your rental agreement. Leave the tech to us and we'll make sure you're always on the cutting edge.

Responsive Customer Support
Need help setting up your fleet tracking equipment or accessing features? Call, text or email and we'll be happy to help in real time. We're an extension of your team, always ready to deliver driver safety solutions that preserve the integrity of your fleet and vehicle tracking system.
Maximize vehicle performance with GPS fleet tracking services.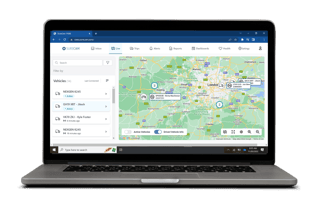 Monitor in Real-Time
GPS fleet tracking software lets you know where your vehicles are at all times. You can keep a watchful eye on their movements, location, and distance traveled — all in the context of pre-planned routes or dispatch directives. Being able to monitor your fleet in real-time means that you can make informed decisions and react quickly to any problems that arise. Fleet managers now have the power to optimize routes, save fuel, promote vehicle health, and improve productivity.
Reduce Insurance Rates
GPS tracking devices can help you save money by reducing fleet insurance rates and claims costs. With video evidence, it becomes easier to prove fault during an accident, leading to lower premiums offered by insurance companies. Many fleet insurers even offer discounts to organizations that willingly equip dash cams and vehicle tracking devices, as a show of good faith operation.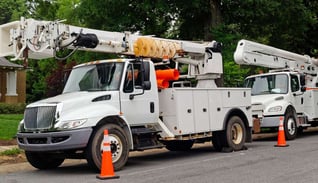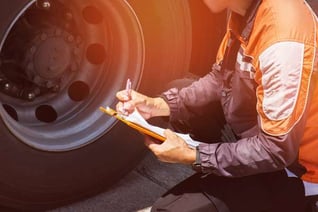 Optimize Maintenance
Fleet and vehicle tracking can help you schedule vehicle maintenance proactively by monitoring your vehicles' field usage in real time. Fleet managers can track things like engine hours, fuel usage, and idle time, which can help identify vehicles that may need a tune-up before they become an issue. It'll save you money on repairs and reduce the chance of breakdowns that could endanger both vehicles and drivers.
Reduce Harsh Driving
Dash cameras detect events such as harsh braking or sudden lane changes, to alert fleet managers of erratic driving that could put unnecessary wear and tear on vehicles — or put the driver in danger. Video insights help fleet managers discuss unsafe driving trends with context, for a proactive management approach. By reducing aggressive driving, you will be able to lower the risk of incidents.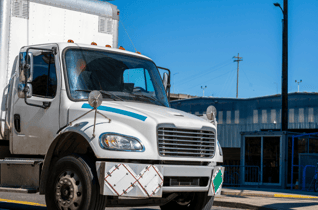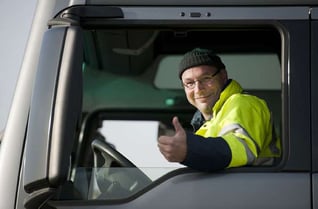 Get Behind Your Drivers
One of the benefits of video and GPS tracking software is using it to show the liability for an incident wasn't with your driver. Dash cameras capture footage of the accident, to provide visual evidence that's on your side in the event of a legal situation. SureCam's system can show exactly what happened at the time of an incident, helping to exonerate your driver and avoid a lengthy legal battle.
Improve Record Keeping
Keeping fleet records is critical — especially when there's a history of an accident or another road incident. SureCam provides the video insights and location tracking you need to build a robust profile of your vehicles, complete with their complete history on video. Whether you need to reference a service call last week or an accident from two years ago, you'll have the video on file.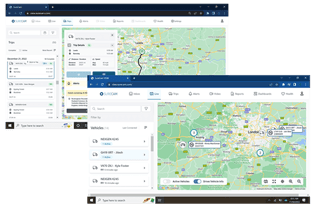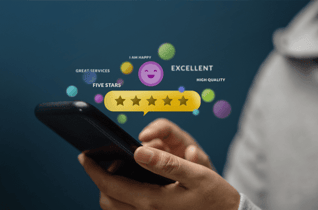 Improve Customer Service
A GPS tracking device helps improve customer service by providing more accurate delivery times. Real-time GPS tracking can give your customers an accurate ETA, reducing their frustration and improving your company's reputation. his also helps ensure that your drivers are on-time, making deliveries as expected to
Select the Right-Fit Dash Cam for Your Fleet
Get the answers to your biggest questions

Easy to use, affordable vehicle camera system. The system is a great tool for coaching drivers into better driving behavior. It is easy to use and very affordable for the amount of product you get.
James Pessolano
DIRECTOR OF SAFETY AND COMPLIANCE

Professionalism, Quality, Responsiveness, Value. We have loved our SureCam dash cam with GPS. The price point is great … I don't spend much time analyzing the data - the reports I need and want come automatically. I really do love this product.
Kate Smith Walton
OPERATIONS DIRECTOR

SureCam - fast, affordable and great service! Surecam is the single best safety feature that we have added to our trucks.
Matt Jacobson
SAFETY DIRECTOR