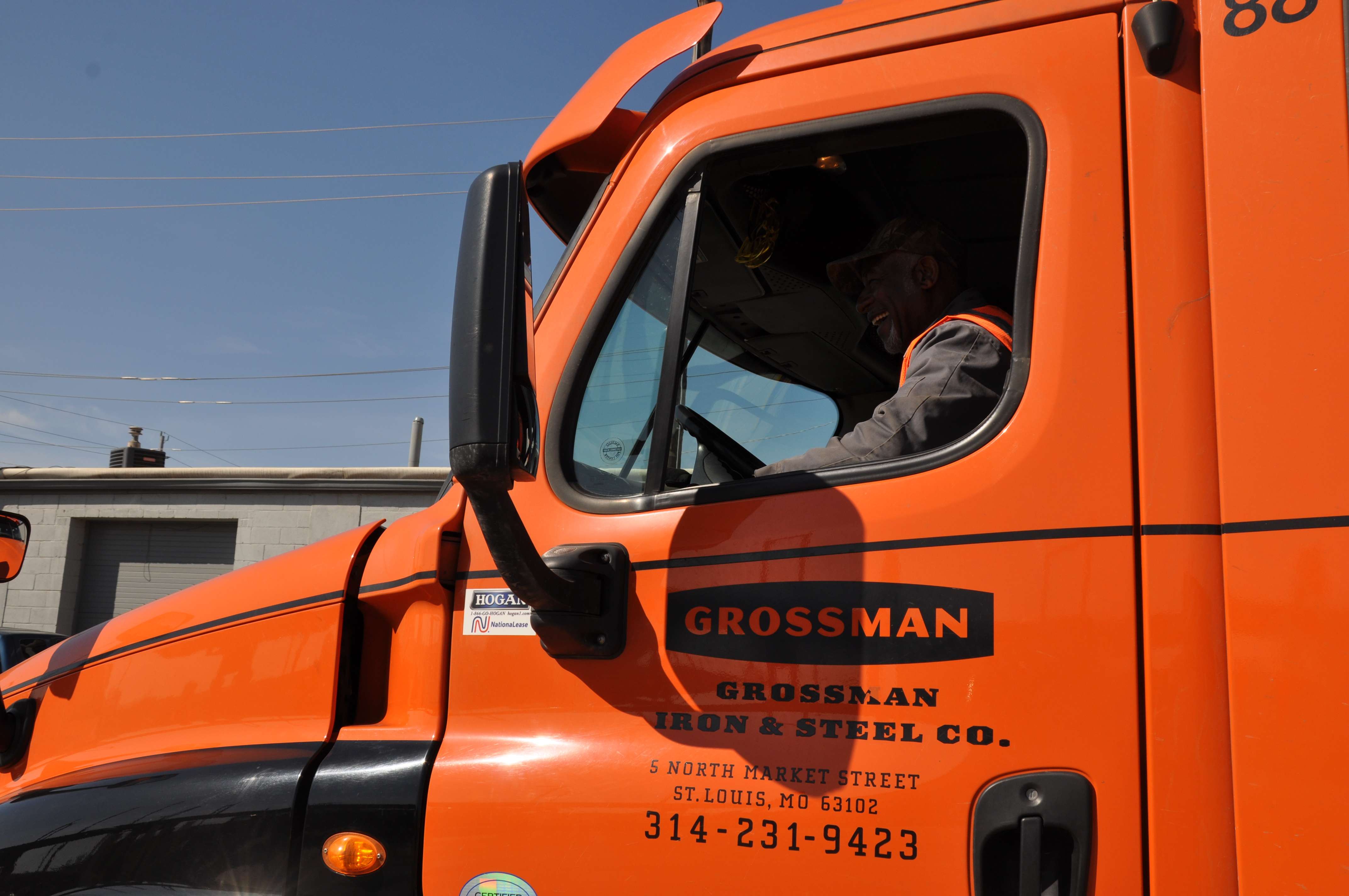 surecam.com Privacy Policy
SureCam ("we" or "us") respects the privacy of the users ("User" or "you") of its services and website ("Website") and we are committed to protecting the information we collect and/or which is disclosed to us by our Users. We have established this Privacy Policy, which is incorporated into our Master Agreement, to explain what information we collect and how it is used. The guidelines contained in this Privacy Policy apply to your use of the Website and the services we provide to you ("SureCam Services"). We do not sell or rent your Personal Information (as defined below) under any circumstances and we do not share your Personal Information with third parties, except as provided in this Privacy Policy, without your consent or as compelled by law.
Please read this Privacy Policy carefully. By using or viewing the Website or using the SureCam Services, you agree to the terms and conditions set forth in this Privacy Policy, including the collection and processing of your Personal Information. If you disagree to any term provided in this Privacy Policy, you may not use the Website and the SureCam Services.
Personal Information, or 'Personally Identifiable Information' (PII), as described in US privacy law and information security, is information that can be used on its own or with other information to identify, contact, or locate a single person, or to identify an individual in context.
Privacy Policy for use of our public Website
This section explains what and how SureCam collects, uses, stores and protects the information gathered from its Website. By using and visiting the Website, you agree to this Policy and the uses made of your information as set forth in this policy or later amended by us.
Collection and Use of Information
Clients or prospective clients provide us with information. Typically, SureCam does not collect Personally Identifiable Information about you unless you choose to provide it to us through an online form, via e-mail, or you are accessing client-specific, secure content via our SureCam Services (see below). We will use this information for the purposes in which you provided it and will store it for a reasonable time for legitimate business purposes.
Our Website also automatically creates logs regarding your visits to surecam.com, such as features that you use, the actions that you take, and the information that you access. We generally use this information in statistical and aggregate formats to assess the effectiveness of our Website and to better understand the ways the Website is being used.
Do we use 'cookies'?
Yes. Cookies are small files that a site or its service provider transfers to your computer's hard drive through your Web browser (if you allow) that enables the site's or service provider's systems to recognize your browser and capture and remember certain information. For instance, Surecam uses cookies to maximize performance of our Website and to control type and frequency of ads. We also use cookies to help us remember and process the items in your shopping cart. They are also used to help us understand your preferences based on previous or current site activity, which enables us to provide you with improved services.
Most browsers automatically accept cookies and you may manually disable them. For more information on disabling cookies, go to the "help" menu on your browser. For more information about cookies, please visit all about cookies.
You can choose to have your computer warn you each time a cookie is being sent, or you can choose to turn off all cookies. You do this through your browser settings. Since each browser is a little different, look at your browser's Help Menu to learn the correct way to modify your settings.
If you turn cookies off, some of the features that make your site experience more efficient may not function properly.
How do we use your information?
We may use the information we collect from you in the following ways:
To personalize your experience and to allow us to deliver the type of content and product offerings in which you are most interested.
To send periodic emails regarding your order or other products and services.
To follow up with you after correspondence (live chat, email or phone inquiries).
We may receive and store certain types of web site usage information whenever you visit the Website. For example, we may collect the page served, time, source of the request, type of browser making the request, preceding page view, and other similar information. We may send one or more cookies to your computer or other device. We use cookies to study and improve the quality of the SureCam Services, including for storing user preferences, improving search results, and tracking user trends. In addition, our servers may record information that your browser automatically sends whenever you visit the Website ("Server Logs"). These Server Logs may include information such as your web request, Internet Protocol (IP) address, browser type, browser language, the date and time of your request and one or more cookies. When analyzed, web site usage information helps us determine how visitors arrive at the Website, what type of content is most popular, and what type of visitors are interested in particular kinds of content.
Privacy Policy for SureCam Services
This section explains what and how SureCam collects, uses, stores and protects the information gathered from our SureCam Services.
Collection and Use of Information
SureCam generally collects Personally Identifiable Information from clients and prospective clients in connection with providing SureCam Services. For example, in order to access our Services users are required to enter and use SureCam-issued license credentials which specifically identify the user. We will use this information in order to create and maintain billing and other business records and for other legitimate purposes and will generally store this information so long as we maintain a business relationship with our client and for a reasonable time after the termination of the business relationship.
Our SureCam Services also collect non-personally identifiable information. For example, our SureCam Services automatically create logs on the queries you make and the data you access, obtain or generate when using the SureCam Services. We generally use this information in statistical and aggregate formats to assess the effectiveness of our SureCam Services and to make it better and easier to use.
Use of Cookies
In some cases, we use cookies on the SureCam Services to enable our systems to recognize your preferences and settings. We also use cookies to ensure authorized access to client-specific secure content and reports. When accessing client-specific secure content, you are acting as a representative of your company and your interactions with our site in this capacity are governed by our relationship agreement with your company.
Additional Privacy Information Applicable to all SureCam Websites and Services
How do we protect your information?
We take commercially reasonable security measures to protect the information in our care from loss, misuse, alteration or destruction. However, no method of transmission over the Internet or method of electronic storage is 100% secure; therefore, we cannot guarantee absolute security.
We implement a variety of security measures when a user enters, submits or accesses their information to maintain the safety of Personal Information. Your Personal Information is contained behind secured networks and is only accessible by a limited number of persons who have special access rights to such systems, and are required to keep the information confidential.
We never ask for credit card numbers. All payment transactions are processed through a certified Payment Card Industry (PCI) gateway provider, encrypted via Secure Socket Layer (SSL) technology, and are not collected, stored or processed on our servers.
Third-party disclosure
Although we do not sell or trade your Personal Information to outside parties, we may use and/or share such information as described below:
We may employ other companies and individuals to perform functions on our behalf. Examples may include providing technical assistance and hosting services. These other companies will have access to such information only as necessary to perform their functions and to the extent permitted by law.
In an ongoing effort to better understand our products and services, we may analyze such information in aggregate form in order to operate, maintain, manage, and improve our products and services. This aggregate information does not identify you personally. We may share this aggregate data with our affiliates, agents, and business partners. We may also disclose aggregated user statistics in order to describe our products and services to current and prospective business partners and to other third parties for other lawful purposes.
We may share some or all of such information with any of our subsidiaries, joint ventures, or other companies under common control with us.
As we develop our businesses, we might sell or buy businesses or assets. In the event of a corporate sale, merger, reorganization, sale of assets, dissolution, or similar event, such information may be part of the transferred assets.
To the extent permitted by law, we may also disclose such information: (i) when required by law, court order, or other government or law enforcement authority or regulatory agency; or (ii) whenever we believe that disclosing such information is necessary or advisable, for example, to protect the rights, property, or safety of us or others.
We collect data for customizing content to provide more valuable information more quickly or help you in the evaluation of our products and services and may use cookies to create a more customized experience for our users and customers. We may utilize tracking pixels (e.g. Google Analytics, Hotjar) to aid in measuring and tracking where website traffic is coming from and to track the performance of web pages and experiences. We may use remarking pixels from Facebook and Google to aid in customized, targeted follow-up advertising.
We use third-party analytics services to help understand your usage of our services. In particular, we provide a limited amount of your information (such as your email address and sign-up date) to Intercom, Inc. ("Intercom") and utilize Intercom to collect data for analytics purposes when you visit our website or use our product. Intercom analyzes your use of our Website and/or product and tracks our relationship so that we can improve our service to you. We may also use Intercom as a medium for communications, either through email, or Intercom collects publicly available contact and social information related to you, such as your email address, gender, company, job title, photos, website URLs, social network handles and physical addresses, to enhance your user experience.
We may submit information through third-party connector services (e.g. Zapier). In general, the third-party providers used by us will only collect, use and disclose your information to the extent necessary to allow them to perform the services they provide to us.
Third-party links
Occasionally, at our discretion, we may include or offer third-party products or services on our Website. These third-party sites have separate and independent privacy policies. We have no responsibility or liability for the content and activities of these linked sites. Nonetheless, we seek to protect the integrity of our site and welcome any feedback about these sites.
Google
We use Google Adsense Advertising on our Website. Google's advertising requirements can be summed up by Google's Advertising Principles. They are put in place to provide a positive experience for users: View Google ads policy
Google, as a third-party vendor, uses cookies to serve ads on our Website. Google's use of the DART cookie enables it to serve ads to our users based on previous visits to our Website and other sites on the Internet. Users may opt-out of the use of the DART cookie by visiting the Google Ad and Content Network privacy policy.
We have implemented the following:
Remarketing with Google AdSense
Google Display Network Impression Reporting
Demographics and Interests Reporting
DoubleClick Platform Integration
We, along with third-party vendors such as Google, use first-party cookies (such as the Google Analytics cookies) and third-party cookies (such as the DoubleClick cookie) or other third-party identifiers together to compile data regarding user interactions with ad impressions and other ad service functions as they relate to our website.
Opting out
Users can set preferences for how Google advertises to you using the Google Ad Settings page. Alternatively, you can opt out by visiting the Network Advertising Initiative Opt Out page or by using the Google Analytics Opt Out Browser add on.
California Online Privacy Protection Act (CalOPPA)
CalOPPA requires commercial websites and online services to post a privacy policy. According to CalOPPA, we agree to the following:
Users can visit our site anonymously.
You will be notified of any Privacy Policy changes on our Privacy Policy page.
You Can change your personal information by emailing us.
How does our site handle Do Not Track signals?
We honor Do Not Track signals and Do Not Track, plant cookies, or use advertising when a Do Not Track (DNT) browser mechanism is in place.
Children's Privacy – COPPA (Children Online Privacy Protection Act)
We do not specifically market to children under the age of 13 years old. If we discover that a child under the age of 13 has supplied Personally Identifiable Information to us without his/her parent's consent, we will use reasonable attempts to ensure that this information is deleted from our system.
If at any time you would like to unsubscribe from receiving future emails, you can email us at: marketing @ surecam.com
Changes to Our Privacy Policy
SureCam may change and update this Privacy Policy at any time. Any change or update to this Privacy Policy will be posted on our Website under "Privacy Policy" at least 30 days prior to implementation. Your continued use of the SureCam Services after the effective date of any changes will constitute your acceptance of all of the changes.
Contacting Us
If there are any questions regarding this Privacy Policy, you may contact us using the information below.
7730 Carondelet Ave., Suite 400, Clayton, MO. 63105 United States
email: marketing @ surecam.com
Last Edited on January 1, 2018