Dash Cam Configurations with GPS Trackers for Construction Companies
Learn What Fleet Telematics Can Do For Your Construction Business
The Solution for Effective Construction Fleet Management.
Fleet management has always been challenging for construction companies with commercial fleets. Using all that high-value, heavy equipment comes with plenty of risks, day after day. SureCam's changing all that by improving the safety, efficiency, and effectiveness of your construction fleet management practices with network-connected cameras. Schedule your free demo and see all the benefits for yourself!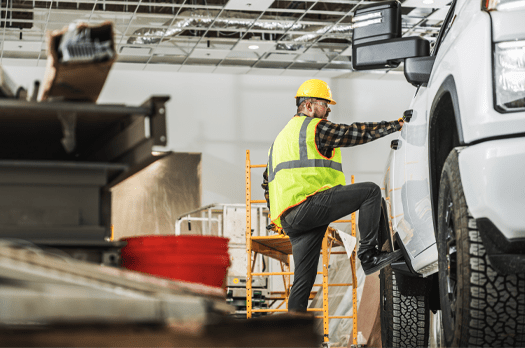 What Camera Set Up is Right for Your Construction Company?
Most Popular: Road-facing plus exterior-,rear-,or side-mounted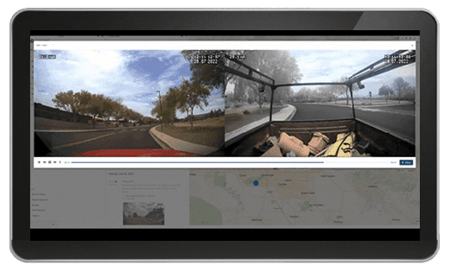 SureCam's road-facing plus exterior-, rear-, or side-mounted view camera solution is a popular option among construction companies. It offers unparalleled visibility into the work taking place at the back of your vehicles, as well as extra visibility of the materials you're hauling during transport. Plus, with the exterior-mounted camera option, you can capture a rear view or a side view depending on your needs. And don't worry about inclement weather conditions—this camera is IP68 rated to be weatherproof and has excellent night vision capabilities.
Runner Up: Road-facing-only option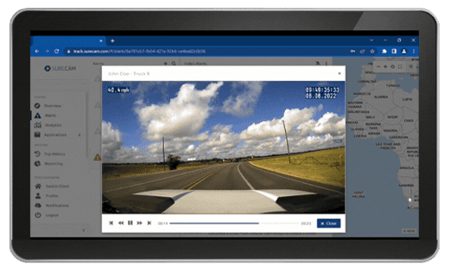 When it comes to construction companies, there's no room for error on the road. That's why many turn to camera solutions like SureCam's road-facing-only option. Not only is it the most economical choice, it offers valuable coverage for accident liability in a variety of scenarios. Whether it's a rear-end collision or a side swipe, having a clear view of what happened can be essential in determining fault and preventing further incidents. Plus, with SureCam's modular design, companies can always add a second camera view if and when it's needed.
Benefits of Real-Time Tracking and Video for Construction Companies
As a construction fleet manager, ensuring the safety of your drivers and equipment, timely project completion, and reducing costs are your top priorities. Network-connected camera solutions provide your team with valuable insights that can help you drive results.
Why Tracking Construction Assets Is Good For Business:
Reduce Claims and enhance productivity
Reduce fuel costs due to idling, speeding and harsh driving
Increase productivity with hours of service reporting
Create accurate payroll reporting and reduce overhead costs
Reduce maintenance costs
Provide customers with proof of service
Complete more service calls each week to increase your bottom line
0

%
0

%
0

%
SureCam Fleet Management Software Features
Our software offers simplified video and tracking at your fingertips. With its customizable options and extreme ease-of-use, you get video and tracking insights that really matter.
What's included
High Quality Video
Self-Service Video Downloads
LiveCheck Video
Instant Incident Alerts
GPS Location Tracking
Live Geofence Search
Geofence Enabled Trip History Search
Trip History Logs
Driver Safety Scores
Geofence Zones
Standard Speeding Alerts
Advanced Speeding Alerts
Standard Scheduled Reports
Custom Scheduled Reports
Management Dashboards
Onboarding Training
Live Customer Support