Protect Drivers, Reduce Claims Costs, and Boost Productivity With SureCam
Improve fleet safety and reduce claims costs with easy and affordable connected dash cams with a waterproof rear camera.
Get the full context of what happens in front of and behind the vehicle with front and rear exterior views
Receive instant notifications and access to HD dash cam video when incidents occur
GPS-enabled for real-time location tracking and trip history reporting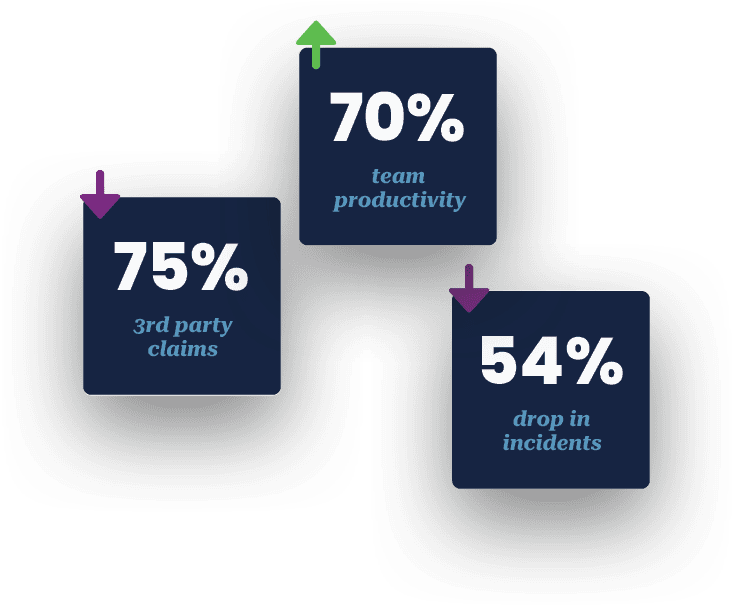 How Waterproof Dash Cams Work
Connected dash camera technology is the gold standard for protecting your business from false accident claims and identifying and improving risky driving behaviors

G-Force or telematics triggered event occurs within your fleet

Video and data is uploaded via cellular connection

Receive instant notification of incident via email or in the SureCam platform
Through the use of a cellular connection, you can be instantly notified and watch high-quality video within seconds of an incident occurring. With SureCam's waterproof dash cam, you can get full visibility into road incidents with video evidence. The forward road-facing dash cam provides a wide-angle view of the road, while the externally mounted waterproof camera provides a rear view with night vision capabilities.
Waterproof Dash Camera Capabilities
High-quality, wide-angle view of the road plus a road-facing rear view for maximum video evidence
IP69 rated waterproof externally mounted camera with superior protection from weather and dust
Flexible mounting options allow you to choose between rear and side-rear views
Customize safety alerts and video notifications to capture the incidents that matter most to your business
Real-time video and GPS location tracking for visibility into your entire team
Achieve clear visibility in low light conditions with infrared night vision
Optional reports and dashboards to manage and improve fleet safety and productivity
Optional live-streaming capabilities with SureCam LiveCheck
Protect Drivers And Cut Claims Costs With SureCam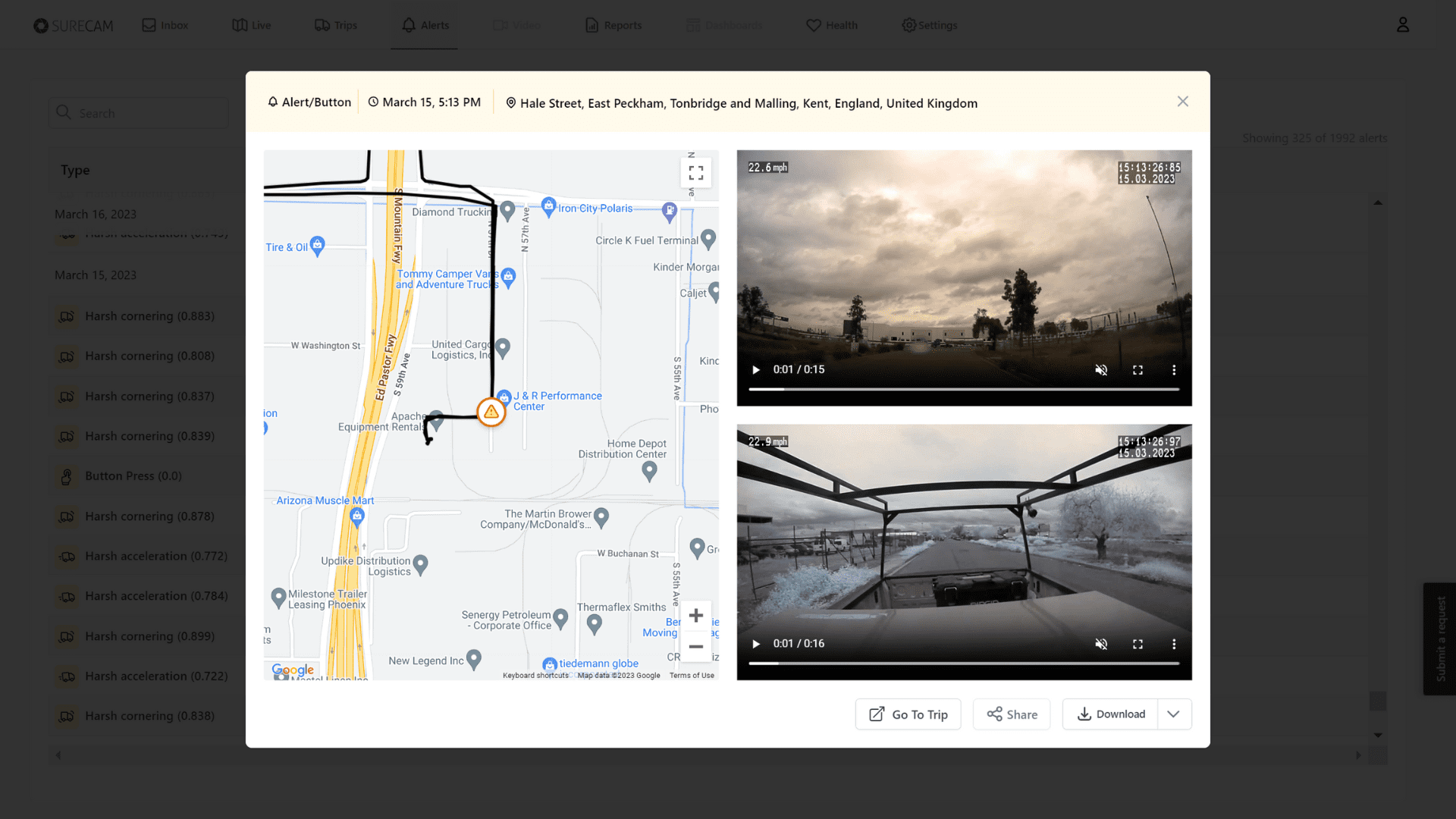 Frequently Asked Questions
Put your Trust in SureCam
From family-owned to household names, smart businesses choose SureCam.


Schedule a call with a SureCam solutions consultant
Want to learn more about how to leverage fleet video from SureCam to improve safety and reduce claims costs? We work with businesses of all sizes to achieve real gains in safety and efficiency.
Let's talk about your business and the problems you are looking to solve with fleet video to determine if and how SureCam can help you.
2
Dive into the SureCam platform with a Live Demo
See your use case come alive with a demo of our online platform. This is usually accomplished on your first call or can be scheduled for a later date when key members of your team are available.
If SureCam is the right fleet video solution for you, you can Order Now and begin working with a dedicated customer success representative to get your devices installed and your account configured and optimized for your needs.

Easy to use, affordable vehicle camera system. The system is a great tool for coaching drivers into better driving behavior. It is easy to use and very affordable for the amount of product you get.
James Pessolano
DIRECTOR OF SAFETY AND COMPLIANCE

Professionalism, Quality, Responsiveness, Value. We have loved our SureCam dash cam with GPS. The price point is great … I don't spend much time analyzing the data - the reports I need and want come automatically. I really do love this product.
Kate Smith Walton
OPERATIONS DIRECTOR

SureCam - fast, affordable and great service! Surecam is the single best safety feature that we have added to our trucks.
Matt Jacobson
SAFETY DIRECTOR