The best GPS fleet tracking & dash cam solutions — built for your business
We specialize in affordable, easy to use, best-in-class technology to provide real-time visibility into what's happening on the road with live fleet tracking and video footage.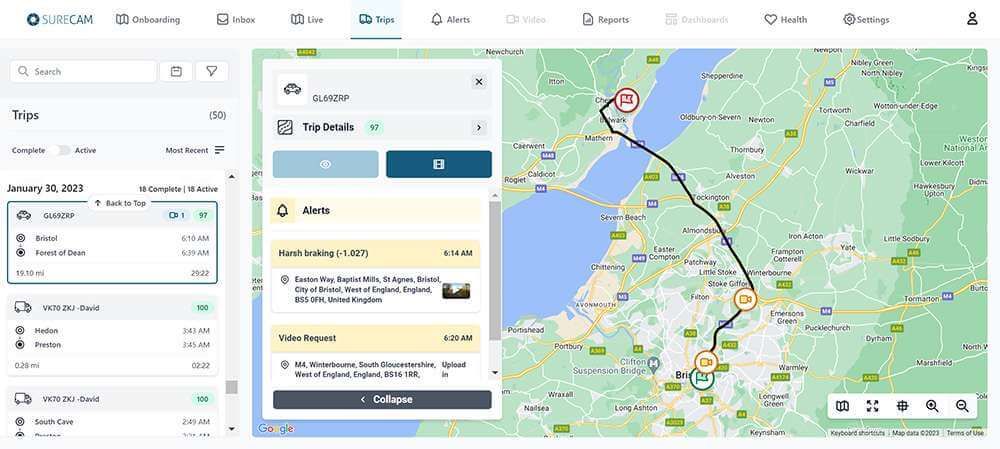 Put your Trust in SureCam
From family-owned to household names, smart businesses choose SureCam.


Video telematics to scale your business
SureCam's video telematics system includes a dashboard camera that records footage of the driver, the road, and/or the vehicle's interior/exterior and also consists of g-force and GPS-based data. The footage from dash cams is stored on a cloud-based fleet management platform, where it can be accessed and analyzed by stakeholders.
Discover SureCam's fleet dash cam software features
Our software offers simplified video at your fingertips. With its customization options and extreme ease-of-use, you get video that actually matters.
Selecting dash cams for your fleet is a big decision
Get the answers to your biggest questions about advanced fleet dash cam software