Put yourself in the driver's seat of every vehicle out in the field and make data-driven decisions that improve the bottom line.
SureCam's combines GPS tracking & video into one easy to use fleet operations management solution.
Get the in-field information you need to run a smooth operation
With so many moving parts and pieces to manage each day, it can be challenging to keep everything on track. More and more, operations managers are turning to GPS fleet tracking and video telematics to give them insights that drive action. SureCam unlocks a world of opportunities when it comes to your team—and how you deploy them.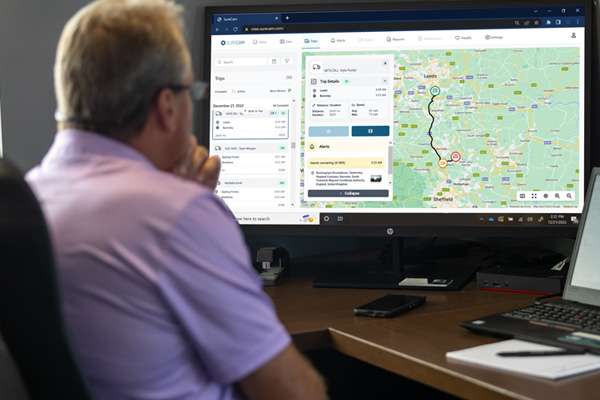 Bundled Monthly Subscription
We bundle dash cameras, our GPS fleet tracking solution, and cellular data fees into an affordable monthly subscription. No more cobbling together systems to get the insights you need — SureCam is your all-in-one GPS fleet tracking solution.

Risk-Free Perpetual Warranty
Skip the risk and hassle of replacing aging dash cam and GPS fleet tracking equipment. Your SureCam devices are covered under warranty during the full term of your hardware rental agreement. Leave the tech to us and we'll make sure you're always on the cutting edge.

Always Live Customer Support
You know the importance of real-time customer service, so we give it to you across every channel. Call, text, or email — we'll connect you with someone in real time, who's ready to answer your questions and solve your GPS tracking problems.
Step up your approach to operations with insightful video telematics and fleet tracking solutions.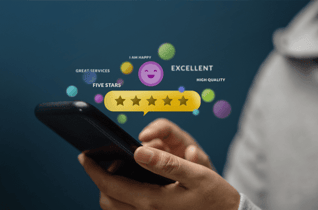 Manage Customer Expectations
In today's world of instant gratification, customers expect fast, reliable service. With GPS fleet tracking systems, you can provide accurate estimated arrival times (ETAs) and keep customers informed and satisfied. By knowing exactly where your vehicles are and how long it will take them to reach their destination, you can optimize routes and make sure drivers arrive on time.
Monitor Job Site Activity
With SureCam's connected dash cams, you can capture footage of your drivers in action and monitor job site activity. This footage can be used to verify work completed, resolve disputes, and identify areas for improvement. Operations managers now have the visual data they need to go to bat for their employees — or take corrective action if necessary.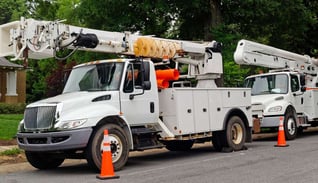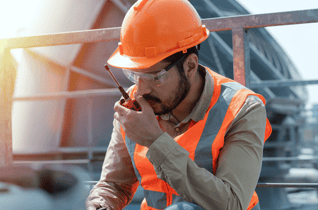 Offer Real-Time Support
GPS fleet tracking software can provide real-time support to your workers when they need it most. With SureCam Live Check, you can provide them with visibility into difficult entrances and job sites, allowing fleet vehicles to navigate these areas with confidence. This feature can help keep your workers safe and ensure jobs are completed more efficiently.
Geofence for Visibility
Geofencing technology allows you to set virtual boundaries and location tracking around a particular area, such as a job site. By using this feature, you can track when your vehicles enter and exit these areas, giving you a clear picture of their activities. With GPS trackers, you can better manage your fleet and optimize their routes and schedules.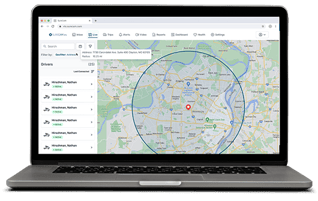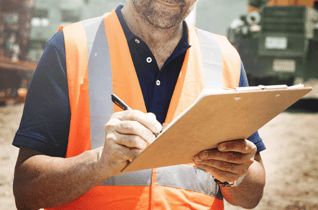 Reduce Fuel Costs
One of the most significant expenses for any fleet is fuel consumption. According to the Department of Energy, idling can waste up to 0.5 gallons of fuel per hour, which can quickly add up over time. With GPS tracking devices, you can monitor how long your vehicles are idling and take steps to reduce it.
Improve Accountability
Operations managers need to know where their vehicles are, where they're going, and what they're being used for. Dash cams give them this fleet management oversight — in both in-cabin and front-facing capacities. When it comes to safeguarding people and property, there's no better investment than video evidence.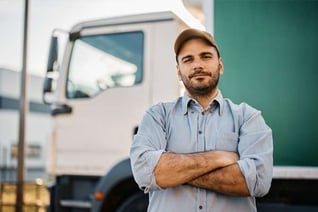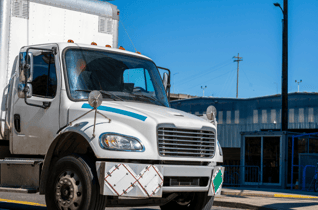 Reduce Harsh Driving
Harsh driving, such as speeding and sudden braking, can put your drivers and other motorists at risk and cause increased wear and tear on your vehicles. With fleet tracking technology, you can monitor driver behavior and promote driver safety by taking steps to reduce this behavior. By providing coaching and feedback on driving habits, you can make the roads safer for drivers and extend the life of your vehicles.
Select the Right-Fit Dash Cam for Your Fleet
Get the answers to your biggest questions

Easy to use, affordable vehicle camera system. The system is a great tool for coaching drivers into better driving behavior. It is easy to use and very affordable for the amount of product you get.
James Pessolano
DIRECTOR OF SAFETY AND COMPLIANCE

Professionalism, Quality, Responsiveness, Value. We have loved our SureCam dash cam with GPS. The price point is great … I don't spend much time analyzing the data - the reports I need and want come automatically. I really do love this product.
Kate Smith Walton
OPERATIONS DIRECTOR

SureCam - fast, affordable and great service! Surecam is the single best safety feature that we have added to our trucks.
Matt Jacobson
SAFETY DIRECTOR