Fleet Management Software
SureCam offers the best fleet management software to keep your business's fleet operations running smoothly and safely.
Dash Cam Footage and GPS Tracking Combined
Our fleet management platform combines dash cam video and GPS tracking for the most effective vehicle tracking. Unleash the telematics data made available through SureCam connected dash cameras.
Our all-in-one fleet video and GPS tracking software helps you oversee real-time driver locations, review past trips overlaid with critical performance data points, and access event-triggered video alerts all within the SureCam View Pro fleet management software platform.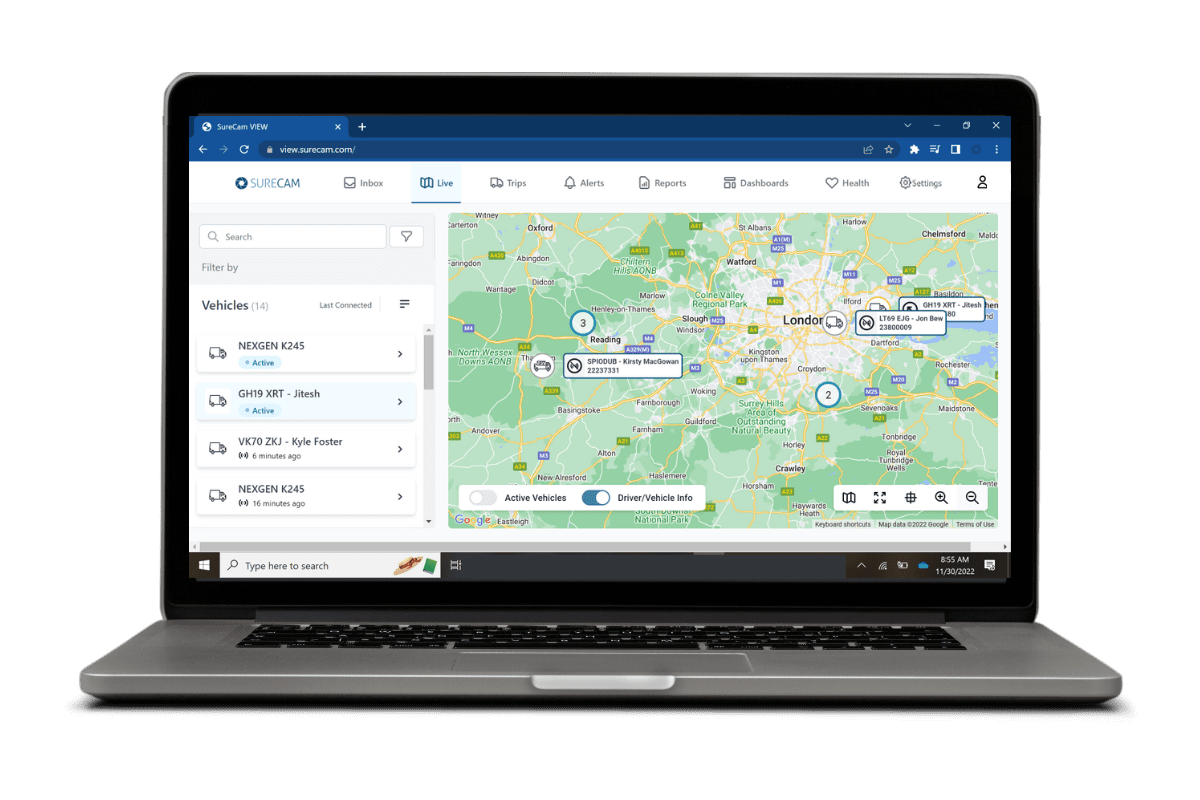 Discover SureCam's fleet dash cam software features
Our software offers simplified video at your fingertips. With its customization options and extreme ease-of-use, you get video that actually matters.
Fleet Insights At Your Fingertips With
Live Vehicle Tracking: View real-time location of your vehicles on a map for better route optimization and fuel management
Instant Video Review: Review event-triggered video alerts and corresponding data within seconds of incidents occurring
Customizable Alerts: Track driver behavior by configuring alerts to be notified when critical activity occurs
Trip Replay: View trip-level details as an animated breadcrumb trail overlaid with telematics and alert data to support operational efficiency
Fleet Reporting: Run reports "on demand" or schedule recurring reports to monitor your fleet's trip history, driver performance, fleet maintenance, and more
Rating Reports: Analyze and compare the performance of your overall fleet, defined groups, or individual drivers
Management Dashboards: View a dynamic display of your fleet analytics with live dashboards
Account Customization: Organize account hierarchy around company cost centers and depots for targeted user access, alerts, and reporting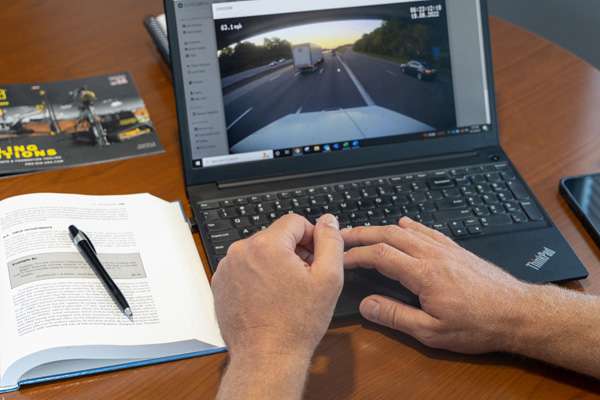 Put your Trust in SureCam
From family-owned to household names, smart businesses choose SureCam.



Easy to use, affordable vehicle camera system. The system is a great tool for coaching drivers into better driving behavior. It is easy to use and very affordable for the amount of product you get.
James Pessolano
DIRECTOR OF SAFETY AND COMPLIANCE

Professionalism, Quality, Responsiveness, Value. We have loved our SureCam dash cam with GPS. The price point is great … I don't spend much time analyzing the data - the reports I need and want come automatically. I really do love this product.
Kate Smith Walton
OPERATIONS DIRECTOR

SureCam - fast, affordable and great service! Surecam is the single best safety feature that we have added to our trucks.
Matt Jacobson
SAFETY DIRECTOR