A Connected Dash Cam Guide for Fleet Managers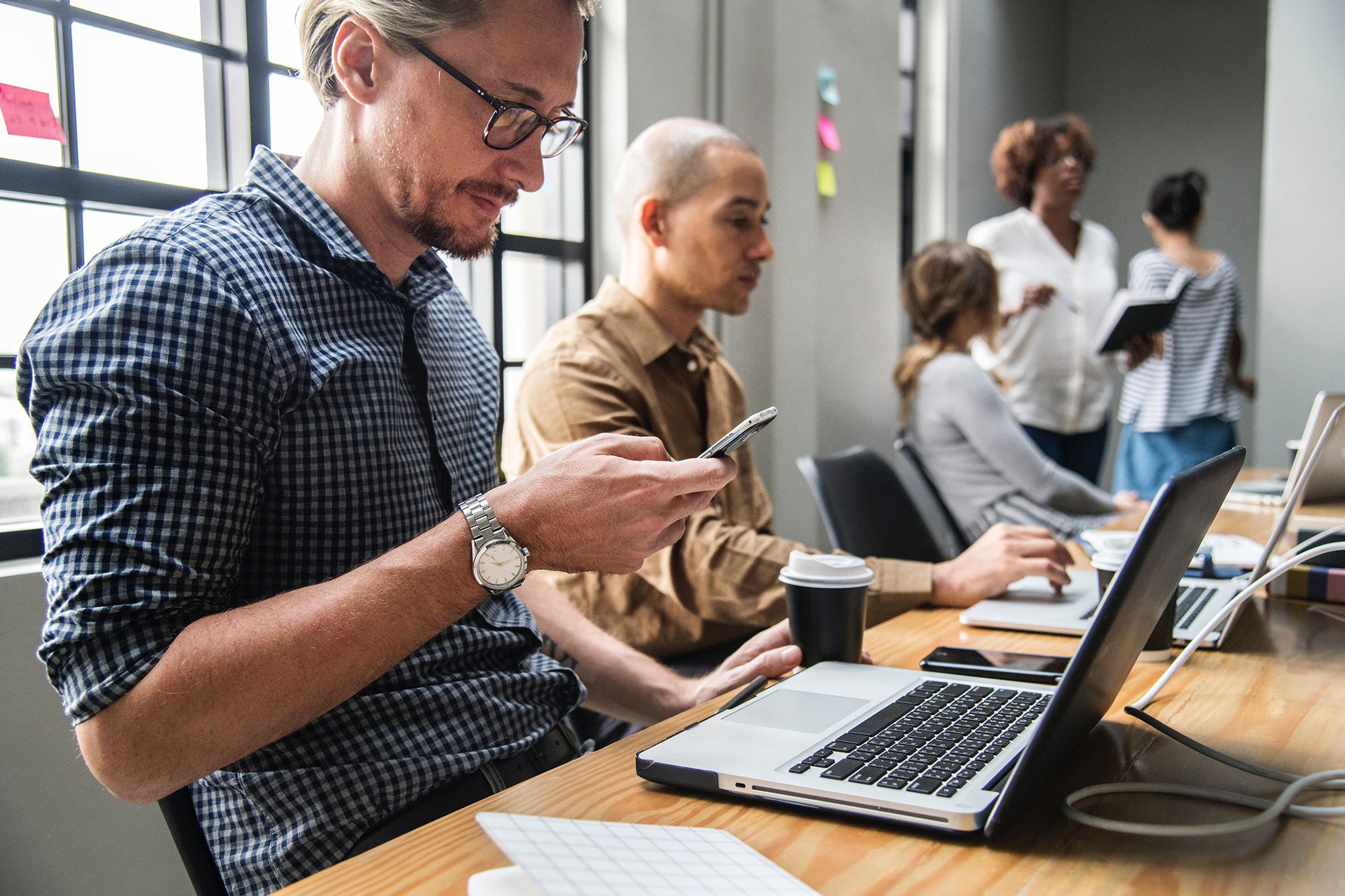 A connected dash cam guide for fleet managers
Connected dash cams are extremely valuable pieces of equipment for fleet managers and safety managers. Connected dash cams have many uses for field service companies, from lowering insurance claims costs to monitoring driver behavior.
This guide will share some of the use cases for connected dash cams and the benefits that come along with them for your business and fleet operations.
What Are Connected Dash Cams?
First, let's discuss what these dash cams are and how they work. Connected dash cams are a type of dashboard camera that can transmit footage and data over a wireless or cellular network. Unlike traditional dash cams that store recorded footage on an internal memory card, connected dash cams are designed to be linked to the internet via Wi-Fi or a mobile network.
With this connectivity, connected dash cams can provide features such as real-time streaming of video footage, instant alerts for events such as accidents, and GPS tracking for location monitoring. Some models can even use artificial intelligence to analyze footage and identify potential safety hazards such as distracted driving or sudden braking.
Connected dash cams are often used by individuals and businesses for vehicle security, accident documentation, and fleet management purposes. They can be especially useful for companies that operate multiple vehicles, as they can provide a central monitoring system for all vehicles in the fleet.
In the past, most dash cams used an SD card to store video footage. This footage did not have an HD resolution and wasn't connected to cloud storage. Now, with a connected dash cam, you can view video footage immediately in the cloud without sacrificing image quality. Besides this, there are many other benefits of a connected dash cam system.
Benefits of Connected Dash Cam Systems
Find coaching opportunities. Network-connected dash cameras are one of the most unobtrusive, cost-efficient, and effective ways to pinpoint specific coaching areas for each driver.
Increase feet safety. Drivers' awareness of the wireless dash cam leads to a significant increase in fleet safety.
Increase driver confidence. Your drivers can feel more confident knowing they have a solid defense against false driving allegations.
Stay ahead of the curve. The dynamic nature of connected dash cameras means that in the event of an incident, you can get out in front of the claims process. When the camera's accelerometer is triggered by an incident or harsh driving, the connected dash cam automatically transmits video and driving data via the cellular network. This allows you to respond quickly to accidents, protect your drivers–and your bottom line.
Monitor risky behaviors. Connected dash cams provide insight to your drivers' performance through access to real-time video and driving data, allowing you to take a proactive approach when it comes to addressing risky driving behaviors.
Set individual configurations. Each dash cam can be individually configured, so you can be sure you're receiving the most relevant information. You can also choose between dual-facing cameras and road-facing cameras. Plus, the harsh driving trigger settings can be adjusted to the level that's right for your fleet. You won't waste time sifting through hours upon hours of footage; only the relevant video will be provided.
Gain drivers' trust. Your drivers put their trust in you when it comes to their safety, so it's important to show them you're invested in their well-being. With a connected dash camera, you can offer real-time coaching and guidance. And if an incident does occur, you can intervene immediately in the claims management process and protect your drivers from false allegations.
Lower insurance costs. One of the best ways to improve your company's safety record while simultaneously lowering insurance and operating costs is to implement a connected camera system.
The benefits of connected dash cameras extend well beyond helping you control insurance costs and driver safety. Convenience, reliability, and accessibility are just a few of the ways network-connected dash cams outperform traditional SD dash cams. Although it's impossible for you to be in every truck, every day, connected dash cameras can get you close.
The Best Insurance Claims Reducer
As a safety manager, your success is measured in part through maintaining — or optimally, reducing — your fleet's insurance claims costs. There are a wide variety of incident reduction tools on the market, including video monitoring through in-cab and front facing fleet dash cams.
Though dash cams have been in use for years, the way video is shared and stored has evolved. At first, truck dash cams used to rely on SD cards to store and share video. Now, connected dash cams instantly transmit video to the cloud. This provides you instant access to important video footage in the event of an incident, helping get ahead of liability designations and avoid hefty legal bills.
Why Connected Dash Cams Are Ideal for Business
The best dash cam for business is the one that doesn't interfere with his or her everyday routine. Unlike SD dash cams, connected dash cams allow drivers to give one hundred percent of their attention to driving safely. Because traditional SD truck cams rely on physical media, obtaining footage from SD dash cams depends on the driver remembering to regularly transfer video files off the memory card.
In addition to being inconvenient, there is the possibility of damage to the card. But a connected dash cam sends the data wirelessly to the cloud, eliminating the chance of lost, mishandled, or damaged SD cards. No driver intervention is required.
Considering Connected Dash Cameras for Your Fleet?
For a number of fleets, in-vehicle technology such as telematics, GPS, and other fleet management solutions are a must. However, a balancing act needs to be maintained between the initial expenditure on fleet technology and the potential return on investment (ROI).
You may find yourself asking "Should I be investing in camera technology as well?" or "Is now the right time?"
If you're worried about the cost and not fully sure of the benefits, you're not alone.

Many companies are unsure whether it's the right time to invest in this technology. Let's illuminate the subject by explaining whether connected dash cams are a good investment in the first place and how to discern if it's the right time for your company.
Are Connected Dash Cameras a Good Investment
Companies that operate trucks or light commercial vehicles need to know whether an investment will provide a legitimate return before they make it. Fleets invest in connected dash cameras for a few key reasons:
Video evidence that protects drivers and the business from false complaints and fraudulent claims
Reducing insurance premiums through safer claims history
Resolving at-fault claims quickly and cost-effectively
Promoting safe driving through coaching and feedback
Wanting to see what is causing an increase in road incidents and/or complaints
Incorporating an extra layer of accountability for new drivers or non-professional drivers
Added benefit of GPS location tracking capabilities for managing field operations
Peace of mind
Connected Dash Cams in Action
Many fleets are already using connected dash camera technology, so we can look at their results to see what kind of tangible value the technology is providing. Companies like Krispy Kreme Doughnuts have seen some attention-grabbing results from their use of cameras.
Since installing SureCam, Krispy Kreme has dramatically reduced incident frequency by 80% and paid motor fleet claims reduced by over 40% in a six-month period.
What would a 20%, 40%, or 80% reduction in claims costs mean for your company? For many, it can represent significant savings that typically outweigh the initial investment. That's one reason to consider investing in cameras.
There's a Cost to Waiting
Another relevant question to ask is what it might cost to not invest in fleet video technology. With insurance and claims costs on the rise, many fleets consider cameras a requirement for themselves. Most fleets find that one 50/50 claim, one fraudulent claim, or one claim that gets dragged out with litigation is enough to cover the entire roll-out of connected dash cameras. Having this technology in place before you need it in instances of fraudulent claims or accidents can save you more than the cost of investing in cameras in the first place.
When is the right time to invest?
Fleets have to balance a number of priorities, including technology, hiring, maintenance, etc. Most SureCam clients will tell you that the right time to install cameras is as soon as possible.
The right time to invest in connected dash cams for your fleet depends on several factors, including your business needs, budget, and priorities. Here are some factors to consider:
Safety concerns: If your fleet has a high rate of accidents or safety incidents, investing in connected dash cams could help improve driver behavior and reduce accidents.
Insurance costs: Insurance providers may offer discounts for fleets that have connected dash cams installed, as they can help prevent fraudulent claims and provide valuable evidence in the event of an accident.
Cost-benefit analysis: Before investing in connected dash cams, it's important to consider the costs and benefits of the technology. Evaluate the upfront and ongoing costs, as well as the potential benefits such as reduced accident rates, lower insurance costs, and improved fleet management.
Regulatory compliance: Depending on your industry and location, there may be regulations requiring the use of dash cams or other safety technology in commercial vehicles.
The right time to invest in connected dash cams for your fleet is when you determine that the benefits outweigh the costs and that the technology aligns with your business goals and priorities. Speak to a SureCam representative to help determine the best approach for your specific needs.
Improve Fleet Safety With SureCam's Connected Dash Cams
Our connected dash cam options come standard with high-definition video quality and night vision capabilities, making it easy to review footage and live video captured at all hours of the day. SureCam dash cams record video footage that can be used as evidence in the event of an accident and also used to monitor driver behavior and improve road safety.
Check out our dash cam buyer's guide or schedule a call to discuss how SureCam can help your fleet succeed.